Pal Ewam Namgyal Monastic School started with 15 novice monks on 10 July 2005, which is on the 4th day of the 6th month according to the Tibetan Lunar Calendar, on Buddha's first teaching. The fundamental vision to establish this school is to provide opportunities of education to the local children living in the mountains of Mustang and other remote areas of Nepal so that in the future, these children can look after the historical Namgyal monastery for the next generation and create a better world to live. Venerable Khenpo Tsewang Rigzin initiated this not-for-profit project with the highest priorities of education to the children. Pal Ewam Namgyal Monastic School is a co-educational school where we offer both traditional education and modern education.
We conducted classes in the resident of the monastery because there were no classrooms in the year 2005. In 2006, Ven. Khenpo Tsewang built a school near the monastery in Namgyal, Mustang. Mrs Francesca Stengel, Mrs Mariagrazia Ferro, raised funds to help building the monk's school by setting up photographic exhibitions, organizing presentations and conferences. From then, a winter mobile school for the five months had started with the rental house in Pokhara. In 2009, he built a monastic mobile school at Bhakunde, Pokhara, with the help of Singapore, Malaysia and Taiwan's donors. People of Mustang in North America and South Korea had also contributed hugely. On 11 March 2012, His Holiness the 41st Sakya Trizin Rinpoche inaugurated Pal Ewam Namgyal Monastic School. A Singapore volunteer group lead by Mr Ong Wee Yeap called Love @ Pal built a dining hall and kitchen for the students in Bhakunde, Pokhara that inaugurated on 13 August 2013. Later, dormitories for the students had added on the second and third floor with the kind financial help of Mrs Belinda Chan from Malaysia.
To make learning meaningful and relevant, the school works closely with parents and the wider community. It emphasizes cooperative action, community service and critical thinking. The school believes that academic excellence should go hand in hand with social and emotional growth. Therefore, after completion of their primary education and Dharma studies, students get an opportunity to choose their career path. Many students choose careers that exemplify their talents and interests. Besides general classes and dharma classes, students are free to learn religious painting, mask making, creating a sand mandala and other ritual arts. We provide modern subjects such as; English, Nepali, Tibetan, Maths, Science, Social Studies, Health and Computer. Besides education, Pal Ewam Namgyal Monastic School also provides daily needs, including accommodation, fooding, clothing, health assistance, stationery and other requirements free of charge. Our school is solely depending on the generous donation from dharma friends, sponsors, well-wishers and dear friends around the globe.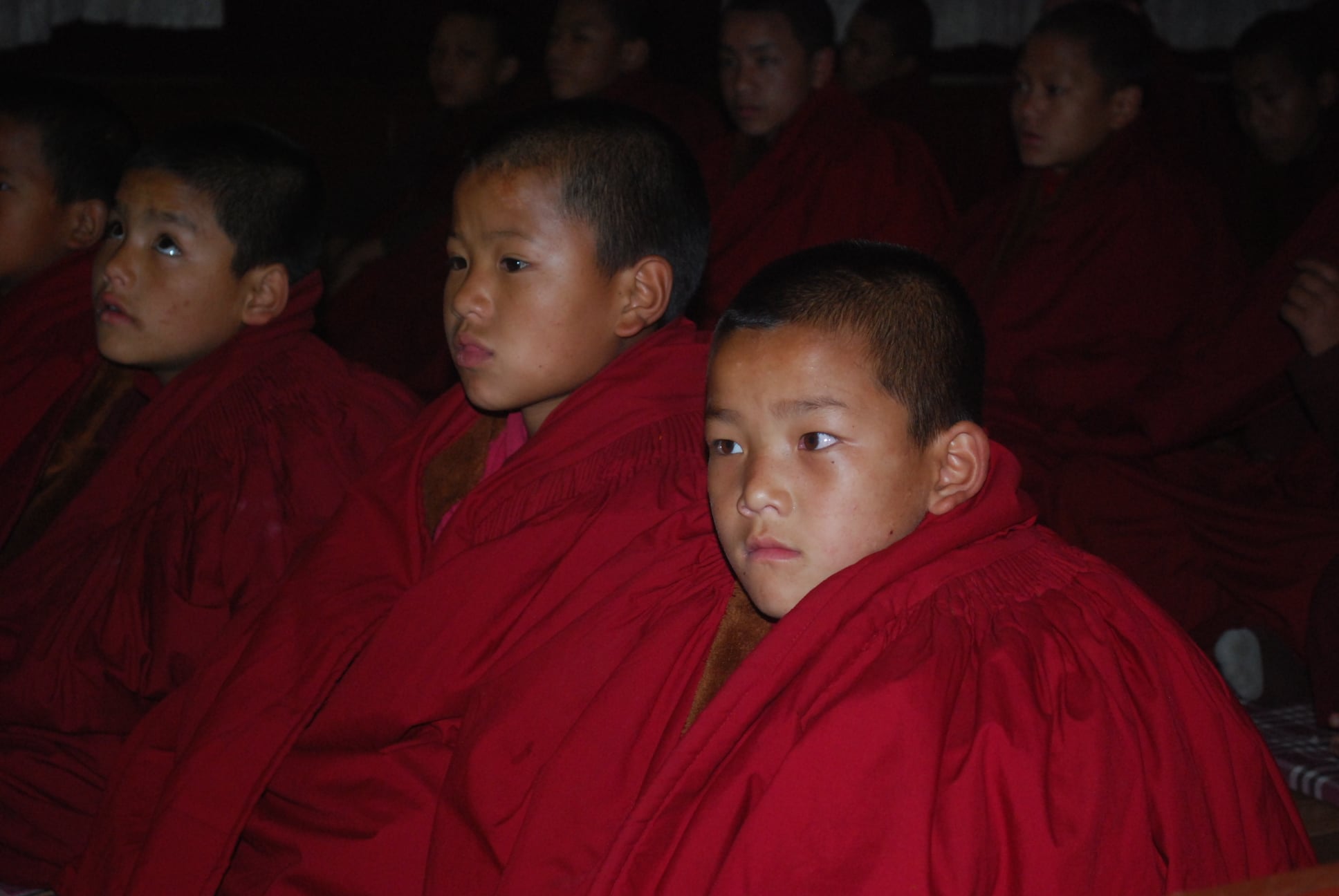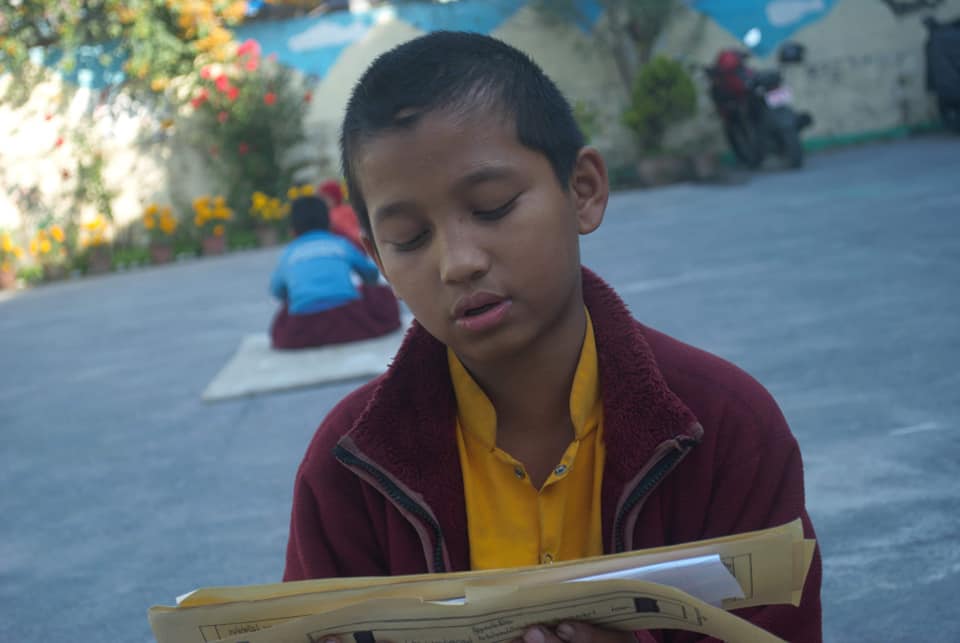 Our vision and mission
To provide opportunities of education to the local children living in the mountains of Mustang and other remote areas of Nepal.

To nurture and provide free traditional

Buddhist

education combined with modern secular education.

To develop attitudes of responsibility in children and to socialize children today for the better society tomorrow.

To inspire and awakening among the community to preserve its cultural identity and ethical values in this changing world.

To preserve and promote Buddha Dharma, restore the ancient monastery and its values by keeping the religious harmony intact.

To take care of all round development of child's personality including physical, mental, moral and intellectual development.